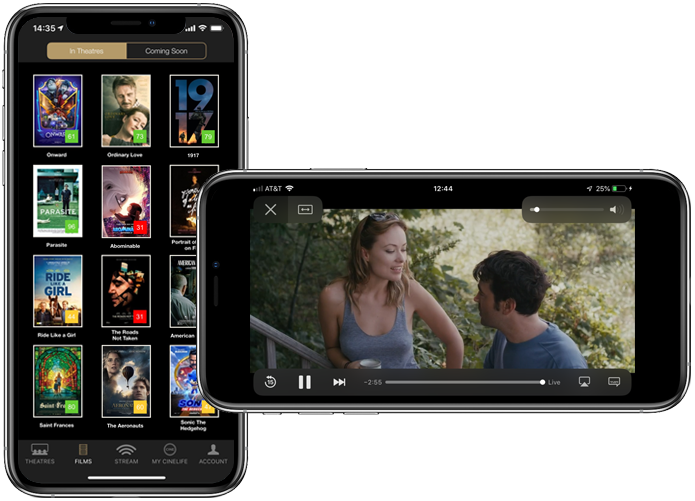 Download
the Free CineLife App Today!
The CineLife mobile app is the only app focused exclusively on art house and luxury theatres, independent film, film festivals, and alternative content programming at the cinema.
Through CineLife, film enthusiasts can support their local art house theatres by purchasing tickets, attending special engagements and sharing event information with the community.